It is with great pleasure to inform you ... June 30, 2017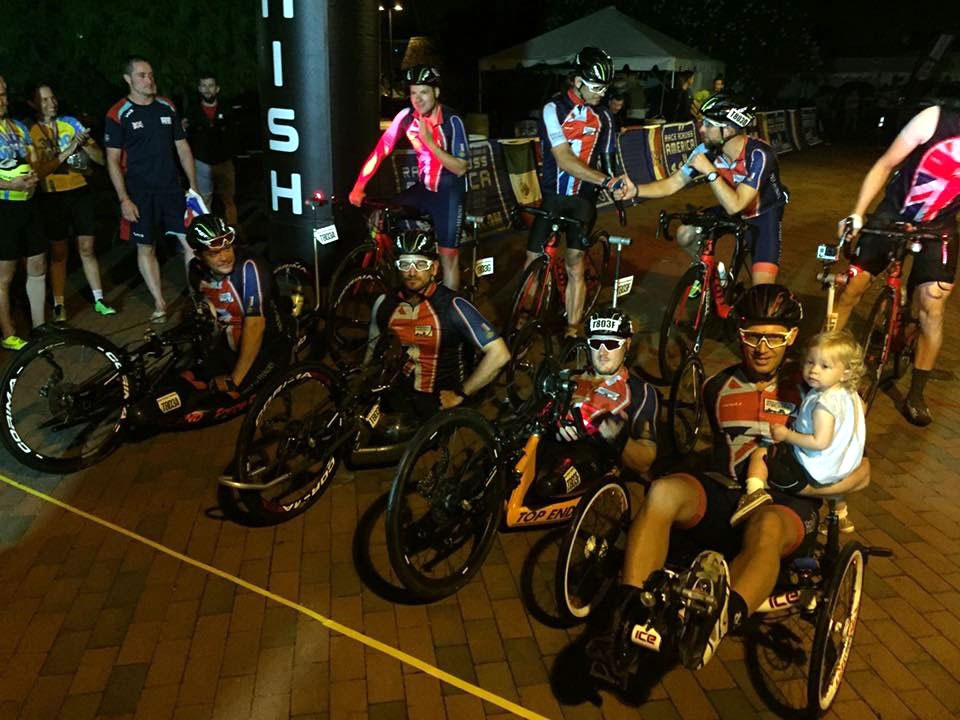 That's the opening line to a great email I just received from my friend, Jaco van Gass, whose story I detailed last week. And his story is worth finishing because it's a testament to the power of goal setting and determination.
I'm thrilled to let you know that Jaco and his team made it safely in Maryland. Not only did they complete their goal, but their final time was 6 days 12 hrs 36 minutes-- almost exactly a day faster than the previous record, despite a longer and hillier route than last year!
The team experienced 118 degree desert heat in the west, to the flatlands of Kansas and the rolling hills in the Appalachian Mountains. They cycled through a storm on the east coast, but continued their efforts until their Annapolis destination.
Their nearly week-long journey is really a metaphor for life. You embark on an expected path and change course as the challenges present themselves. In this case, the hot weather forced them to keep the riding time much shorter. While the initial challenge seemed like a negative outcome, it ended up being a blessing--- shorter rides allowed them to keep a higher average speed then planned.
The next time life throws you a curveball, I encourage you to keep Jaco's story in mind. He's proof that determination can get you through any storm, and sometimes what you think is an unexpected curse is a blessing that gets you to your destination faster.
Taking it to the Limits - June 22, 2017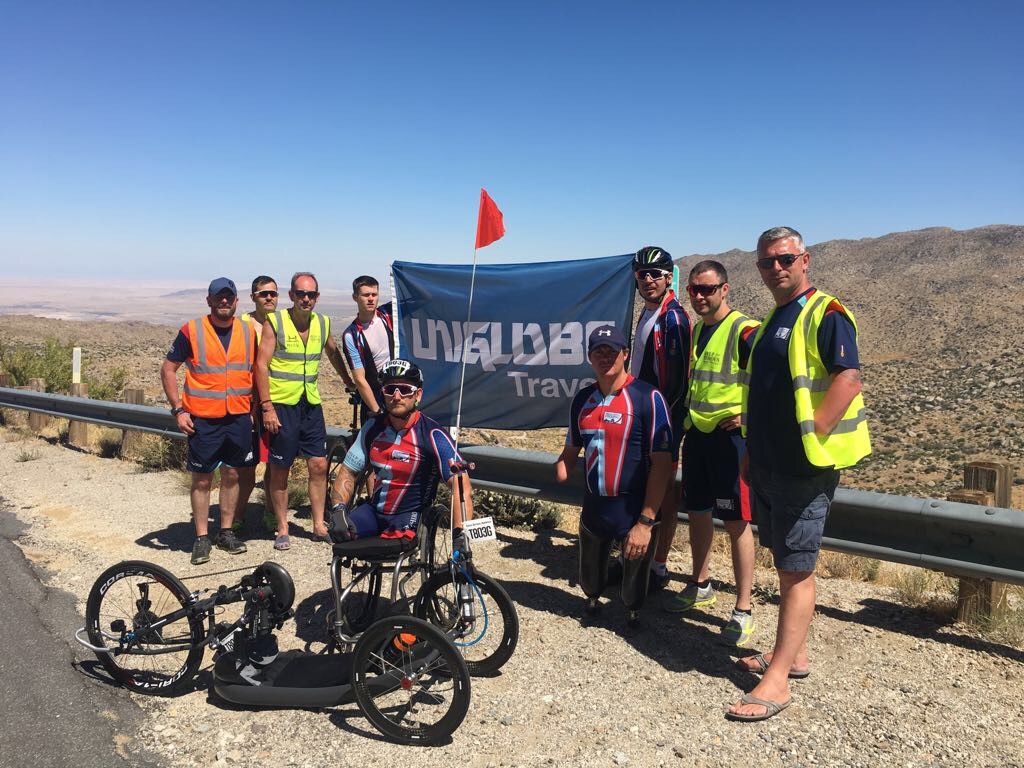 Every year, at UNIGLOBE Travel, we have a bi-annual Global Rendezvous event that bring together UNIGLOBE delegates from around the world for 2 days to learning, sharing best practices and building relationships. This year, we were able to secure a speaker by the name of Jaco Van Gass. He's currently on an
incredible journey
as part of a team of wounded athletic veterans and service personnel taking on one of the world's toughest endurance cycling events.
His story is so motivating I want to share it.
Born in South Africa, Jaco left home at 20 to join the British Forces. He was a member of the celebrated Parachute Regiment and part of the British Special Forces contingent on peace keeping duties in Afghanistan. It was in 2009, on his second tour of duty, just two weeks before he was to return home AND on his 26th Birthday, that his platoon was attacked by the enemy.
Jaco was hit by a rocket propelled grenade and his injuries were serious: he lost an arm at the elbow, suffered a collapsed lung, internal organ injuries, shrapnel wounds to his leg as well as a broken tibia and knee. He was evacuated by helicopter and found himself back in the UK in a hospital bed feeling sorry for himself. Then, he had an epiphany—what good could come of this? It wasn't long before he turned his tragedy into a triumph.
Just two years later in 2011, after extensive preparations, he was part of a team that trekked unsupported to the geographic North Pole. After the grueling trek this group was the first to stand on top of the world at 90 Degrees North-- and Jaco was the very first amputee!!
Since then Jaco has climbed Gran Paradiso in the Italian Alps (4060 meters), Lobuche, Nepal (6119 meters) and Mount Manaslu, Nepal (8164 meters), all preparing for an attempt at the world's highest mountain, Mt. Everest.
They attempted Mount Everest in 2012, but almost made it to the Peak but ran out of supplies in horrendously bad weather conditions and are preparing to try again in 2018.
But before that journey, Jaco and a team of 8 wounded warriors are participating in the grueling
RAAM
(Race Across America) cycling relay. From Oceanside, California to Annapolis Maryland the team takes turns cycling 24 hours/day. The journey takes them 3000 miles climbing 175,000 feet across 12 states and three major Mountain Ranges: the Sierras, the Rockies and the Appalachians.
If that's not tough enough, Jaco and his teammates have a goal to beat the current world record in their category of 7 days 7 hours and 45 minutes. Jaco's more long term personal goal is to stimulate the best in all of us-- a remarkably humble young man—Jaco, YOU ARE DOING IT!!!
I am following the progress of the race
online
, and I've been in touch with Jaco he says they're enduring grueling 115 degree heat. Keep it up….we wish the team the very best of luck and big pat on the back!!! ....UGC
A new perspective from New Dehli, India
I'm freshly back from New Delhi, India, at the 2015 UNIGLOBE Chairman's Circle and what an experience! Just over six years ago, I was there for a business trip and got a chance to tour the Taj Mahal, Jaipur, and take in various cultural attractions. This time, it was strictly business, but what a change!
In the last six years, India has experienced growth on many fronts and it's obvious. With a population expected to pass China's rapidly-ageing demographics in the next five years, pollution, infrastructure, and sanitation need to catch up, but progress has clearly been made.
India's population is very young with the average person just in their mid-twenties, and its growing middle class will soon number in the 350 million range. That's bigger than the entire population of the United States! They've been busy buying luxuries that we in the West have had for the past 50 years, including cars. However, just like the West, these purchases have left a mark on the environment.
Notwithstanding the recent Paris climate agreements, less cars and less pollution don't seem to be in the cards any time soon, in India or Asia Pacific at large: "It's our turn now. Don't tell us we can't have what you've had for the last 30 years!"
The West will have to share its lessons as well as its products, and offer financial help with the costs of reducing India's dependence on Fossil fuels, particularly coal.
But where there is a will, there is a way!
The major constant between the last trip and this one is the never-ending friendliness of the people who are always helpful and wearing smiles on their faces. They make me confident that ultimately (maybe still in my lifetime) we are going to see a positive turnaround in the current climate change dilemma. India's happy people want a happy future with clean air and less frequent natural disasters.
All these problems, created either for profit or unintentionally for comfort, have solutions. India's young and growing population certainly has the attitude to take them on with a smile.
2013, A year of remarkable memories
I had a chance to reflect on this year from on top of the Sydney Harbor Bridge. I was there celebrating UNIGLOBE's 30th Chairman's Circle in Sydney, Australia.
The view, from one of the world's most famous bridge's, maintains Sydney's place in my list of the six most beautiful cities of the world:
1) Rio De Janeiro, Brazil
2) Capetown, South Africa
3) Sydney, Australia
4) San Francisco, USA
5) Vancouver, Canada
6) Hong Kong, China
In 2013, economies have grown all over the globe, despite the negative predictions of the media. The Charlwood Pacific Group of companies, specifically CENTURY 21 and UNIGLOBE have always had a very local focus for every office, which has sustained our prominence in these different industries. Being internationally coordinated but locally prominent is what has kept our businesses consistent for the last 40 years ─ longer than almost all others in both the real estate and retail travel industries, as divergent as these businesses are.
Even in Sydney, it was hard to forget beautiful Kelowna, Canada, where the CENTURY 21 Canadian Conference was held in September. Kelowna is wine country and we enjoyed some superb summer weather and views of the giant Lake Okanagan. I especially liked the "Inside the Franchise Studio" event, a new live-interview session where our experienced management was able to provide in-depth advice and answer questions. I've always enjoyed the buzz of these events, catching up with old friends, and getting updates on the incredible technology we continue to make. So much has changed!
This year has also brought other changes. Everywhere I travelled, I was reminded of John Henry, a true friend and a major contributor to our successes…always ready and willing to do whatever it took at a moment's notice . He was not only a major influence at UNIGLOBE but also one of my key executives at CENTURY 21 in its early days. John passed away suddenly in October.
Even when I travelled within Australia in the past few weeks , the hotels served Badoit as the sparkling water choice – John looooovedddd Badoit!!!! I appreciate the memories of John that many from among our companies have shared with me. He was my ambassador par excellence.... no one could have wished for better.
As I stood there on the bridge….glancing over Sydney, its magnificent harbor and Opera House, 40 years of friendship brought back memories of our travels together….the battles fought side by side…and the many laughs and successes we enjoyed together.
As to "tomorrow"….I have a good feeling. The next five years are going to be exceptional for all of us!!
Happy holidays and I wish you all good health and good humor for 2014!
Dubai: Pearl of the Emirates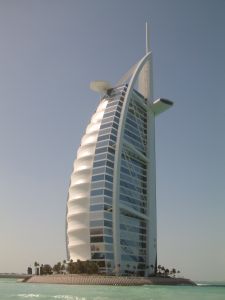 December 30, 2011 - I recently attended our Uniglobe Chairman's Circle meeting at the world class
Jumeirah Beach Hotel
in Dubai United Arab Emirates (a.k.a the UAE or "the Emirates") – an amazing business and leisure facility with magnificent beaches.
Annually, top-performing members of the UNIGLOBE organization in both business and leisure travel are invited to attend this global meeting somewhere in the world, to discuss strategies and ideas for the upcoming year. This year our destination was Dubai.
Our hotel was located right in front of the famous
Burj el Arab hotel
- accessible ONLY via pre-screened passes for security by way of a bridge or helicopter landing pad on the roof. I expect that Burj el Arab will be home to many celebs during the Dubai International Film Festival. I believe that the Presidential Suite there will cost you a cool $28,000 per night.
I'm writing this blog from a suite on the 23rd floor of the sister hotel, looking out to gleaming skyscrapers, endless desert, pristine beaches below and mesmerizing sunsets. Dubai is a stark lesson in contradictions in a stunning and unique part of the world.
It is one of seven Emirates that make up the UAE, the capital of which is nearby Abu Dhabi. Dubai City sits on the shores of the Persian Gulf on the Arabian Desert, which only adds to its contrasts – not to mention its wider contrast to more fundamentalist Middle East neighbours.
As tourism is the life blood of Dubai, the city is generally very safe and hotel staff is unreservedly polite. The tourism sector here is populated largely by expats 'imported' on contracts to cater to a large tourist population from around the globe. I've noticed many Russian and Indian Tourists here;
flights to the Emirates
from these regions are only about three to four hours, and daytime temperatures this time of year are in the very comfortable mid to high 20s range.
I rose early this morning to sounds of ancient ritual Islamic chants ('adhans', or calls to prayer) sung five times daily by the muezzin from the mosque. On the water you can still see the dhow boats – reminders of the once-flourishing pearl trade in this region. Here bikini-clad beach goers and western-garbed youth mingle with white robed Emirati (local residents) and black robed and head-scarved Emirati women, who appear to be dressed identically with the noticeable exception of jewelry, name brand accessories, watches and purses proudly displayed. There is no lack of high-end western style shopping centres and name brand products in Dubai.
Dubai all-in-all...was a great experience. It's an anomaly amidst the spartan climate of the Arabian Desert. If you want a place to relax, shop, hold a meeting or conference and be pampered, Dubai resorts will not disappoint. The amenities at the Jumeirah Beach Hotel are first class and the service is exceptional.
Tomorrow, our journey home will see us flying over Iran, Azerbaijan, Russia, Scandinavia, Scotland, Iceland, the Atlantic, Newfoundland and over to the West Coast of Canada – our
UNIGLOBE
international headquarters.
Dubai, in so many aspects, is a world away.
U. Gary
Vancouver Shows Its Class in Wake of Riot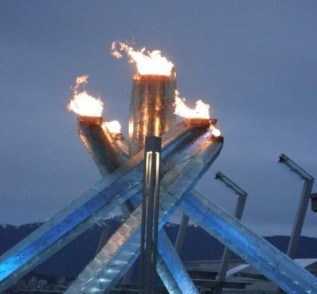 June 17, 2011 - Less than two days after the Stanley Cup riot, Vancouver is giving us plenty of evidence that this city is safe, friendly, peaceful and a wonderful place to visit. Despite the unfortunate happenings of June 15, tourists should not be influenced by what they might see or read in the international press. We are the same city with the same positive atmosphere that was enjoyed by the world during the 2010 Winter Olympics.
Today, boarded windows are covered with messages of support and thanks for those who stood up against the so-called
anarchists
who instigated the mayhem.
The public and media are
sharing
images of rioters and looters with police, and I understand that a few of those caught on camera have already turned themselves in. And then there are the volunteers who spontaneously descended on downtown Vancouver Thursday to help businesses to clean up.
Thankfully, others did us all an enormous service by filming local citizens trying heroically to protect lives and property. "This is my city!" one man shouted while trying to ward off crazed looters. It was in my opinion one of the most disturbing yet oddly inspirational videos captured during the riot. His words and actions speak for us all.
The images broadcast around the world have been a rallying cry to Vancouver citizens bruised and embarrassed by the actions of a malicious few. Of course, it is very important to study this riot and learn from it. I have faith that the police and the City of Vancouver will do just that, and foreign tourists will not fear gathering for future celebrations in our streets.
U. Gary
The Global ROI in Social Media: A Generation Speaks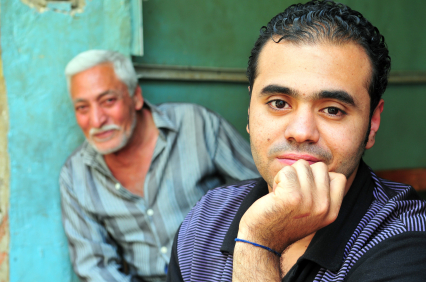 February 11, 2011
Anyone who is yet to be convinced of the transformational power of social media need only look to the younger generations in Tunisia and Egypt.
Images of the democracy movement in the Middle East transcend all other notable examples I've seen of the potential of social media in the world.
The internet is full of evangelists telling businesses about the benefits of joining online networking platforms, and I was convinced some time ago that my companies needed to be involved in social media. However, there are admittedly times when I look around and am boggled by the amount of time young people spend texting, posting and tweeting with seemingly no regard for what is going on around them; that is, until they believe in something.
Today's young people more than any other generation are empowered with the tools and the connectivity to express their rights to self-determination and entrepreneurial opportunity, and change the world for the better.
The debate rages on among skeptics: "Is social media a good thing? Show me the ROI."
I think the young people of Tunisia and Egypt just did.
U. Gary
Reflecting on 30 Years of Travel Franchise History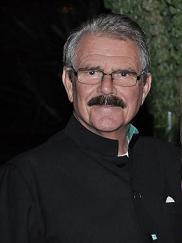 January 15, 2011 - Travel and adventure have always been in my blood – from my early days as a tour guide in Europe to the airline career that precipitated my taking the risk to go out on my own as a franchisor of business concepts, that eventually led to the forming of
UNIGLOBE Travel International
.
This year marks the 30th anniversary of the opening of our first UNIGLOBE franchise in 1981 in British Columbia, Canada. I look back with pride on the changes and challenges that this industry has survived – and reflect on the ever-changing cycle of business, travel and world events.
The first UNIGLOBE Travel agency opened its doors in the same year that IBM launched the
personal computer
. Email didn't exist and the only thing we could do with a phone was talk into it. Today, I'm posting a blog and am about to utter my first words on Twitter. I don't think I've put more thought into typing 140 characters at any other time in my business career.
The rise of the internet and communication technology has revolutionized every industry, and I would argue that travel has experienced the greatest transformation of them all.
In Europe, about half of the
independent countries
we freely interact with today didn't exist when I started franchising. Communist and free market ideologies were antithetical, and escape was the only means for citizens of many of these countries to travel outside of their borders. There is more mobility and freedom for travellers today than ever before.
As we enter our 30th anniversary year, I am attending the UNIGLOBE Chairman's Circle in Hong Kong with our leading travel franchise locations from around the world. It's serendipitous that I look ahead to the next decade from China, which along with countries in South Asia and Latin America will surely transform franchising and travel.
A report for Amadeus predicts that
world travel spend
will double by 2020, with the above regions gaining market share. I think all industries will be affected. Western-based franchise organizations will have to learn to adapt their business methods to new cultural norms if they are to harness the rising wealth and entrepreneurial spirit of these populations.
From our very first UNIGLOBE location in Canada 30 years ago, to our more than 750 locations now operating in more than 50 countries – it has been quite the trip.
U. Gary
Follow UNIGLOBE on
Twitter
.