World Cup What-ifs
I will start by saying that success in franchising and real estate is no prerequisite for a career in football commentary. But, as a loyal football (a.k.a. soccer) follower, I can't help but be caught up in the "What-ifs?" of the 2014 FIFA World Cup in Brazil.
Coming from German ancestry, growing up in the U.K. and Europe, and now travelling often to the United States, I can't help but be riveted by the goings-on. A European team has NEVER won the Cup when it was held in South America… could this be the first time?
With Italy and Spain now eliminated, France, Germany, or the Netherlands could be in the final. I think two will to go through to the semis but it all depends on the draw. After all, they might face each other in the round of 16, which starts on June 28.
Brazil is the 'de facto' tournament favourite in the region and is getting stronger. But we can't write off Argentina, Colombia, Uruguay, or Mexico. (On a side note, congratulations to our partners at
UNIGLOBE Brazil
who, in June, launched our newest UNIGLOBE Travel Franchise Region in Sao Paulo).
The clash of the U.S. and Germany begins Thursday. As it turns out, German National Coach Joachim Loew is up against former German National Coach and player Jurgen Klinsmann (Loew's old boss!). U.S. coach Klinsmann has five German-based (dual nationality) players on his team. Did you know that about 50 million Americans claim
German ancestry
?
Klinsmann was derided in the press for dropping Landon Donovan in favour of younger, more energetic players. But U.S. Captain Clint Dempsey (VERY likable chap) has risen to the occasion. He and his teammates helped to vindicate Klinsmann in the last U.S. game against Portugal. The second U.S. goal was scored by Jones, a German/American dual citizen. It was the
most-watched football game
in U.S. television history.
It's all fascinating to watch. So, the match up? This Thursday at noon, I predict that both the U.S. and Germany will go through to the round of 16; it's a matter of getting the better draw if you win the group, so either will be 1 or 2. As for the World Cup final ─ it's anyone's guess.
U. Gary
Don't I Know You? Beware of Convention Goggles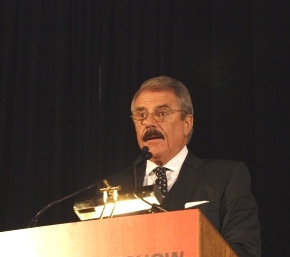 October 30, 2011 - If you're like me and travel to meetings and conferences throughout the year, you'll know what I mean by 'convention goggles'. As Chairman of four companies in real estate and travel, face-to-face networking is something that I push among my franchise owners, supervisors and staff. Despite the popularity of cyber-networking and teleconferencing, I remain staunch in my support of the face-to-face meeting.
Sometimes, however, we get so caught up in 'goals' to meet 'x' number of people or obtain 'y' number of leads within our own circles, that we lose sight of opportunities to meet and connect with new faces. There are also occasions when self-imposed 'uber' networking can fog otherwise sane judgment. This happened to me at our recent 35th anniversary conference of the Century 21 real estate organization in Canada.
Finishing a convention is somewhat akin to how I feel when I complete a really long run or swim: part euphoria, part haze. As a CEO going into a convention, my main goal is to remember everyone I've met before and to greet and chat with delegates that I run into around the hotel. As soon as I hear a "Hello Gary" or see someone walking toward me with a smile or knowing expression, my inner rolodex goes into rapid rotation: sometimes I hit...sometimes I miss. But "Hello" it is anyway.
Now I would never, in any other environment, mistake a famous person for someone who looks like a famous person. This only happens at conventions.
As I was going up the elevator, the same gentleman entered a couple of times. My instincts had me convinced he was a real estate agent or broker. (After all, at a convention, your brain tricks you into thinking that EVERYONE is part of YOUR event). Here I was rolodexing my memory trying to place this real estate professional who looked an awful lot like a celebrity. "Hey, that's my ice breaker," I thought.
"Did anyone ever tell you that you look a lot like Wayne Gretzky?" I asked. Nothing. Just a wry smile. From behind me comes a voice, "How does it feel to be back in Edmonton...WAYNE?" He then politely exited the elevator to his chosen floor.
"Duuuhhh Charlwood!" I thought. It was him, and my imagination couldn't help but wonder what he was thinking. Of all the brilliant introductions, I chose to inform one of the greatest hockey players of all time that he looked a lot like himself. But then again? How refreshing to be mistaken for a convention-goer.
Convention goggles....that's what I call it. Stay clear of the fog.
The Dark Side of Sport Not Limited to Vancouver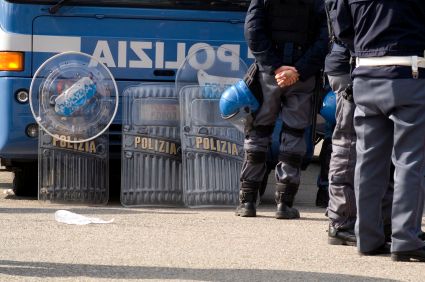 June 16, 2011 - Like the more than two million people who call Greater Vancouver home, I'm sickened by the violence and destruction that ensued following the NHL Stanley Cup Final, and the lingering effect it may have on worldwide perceptions of this city.
A common statement I hear in reaction to the riots is "True sports fans wouldn't do this." Sporting history tells us that indeed they would. Sporting violence is endemic: you only need to look at the police presence, stadium configurations and security operations that accompany major sporting events worldwide. Vancouver now is looking at ways to prevent this type of violence from happening in the city again, for good reason.
One of my favourite teams, Manchester United, lost to Barcelona in the UEFA championships last month. Messi and Iniesta were outstanding and in the end, Barcelona proved too much for Man U. As disappointed as I was, I didn't take out my frustration by setting fire to my neighbour's car, and neither would 99.9% of people in Vancouver who watched that hockey game.
The hooligans of June 15 remind me of the so-called football 'firms' that earned their reputations on the streets of Britain where I grew up. 'Firms' mix hooliganism with like-mindedness toward a fringe political view.
Europe has learned much from the lessons of sporting crowd control and football hooliganism. Precautions are evident in the segregation of fans inside stadiums and city policing around rival club matches. It has been 17 years since Vancouver experienced a riot like this and most involved are likely too young to remember it. And just maybe, the Olympics gave us all a false sense of security.
Fortunately, we are still able to sit side-by-side at a hockey arena with our rivals in appreciation of the sport, and that spirit will not be lost with this event.
That the perpetrators did this in front of onlookers carrying smartphones and video cameras has given Vancouverites the arsenal to take back the city. In a show of solidarity, citizens are using social media to share images of rioters and looters with police in the hopes they will be brought to justice.
U. Gary
The Global ROI in Social Media: A Generation Speaks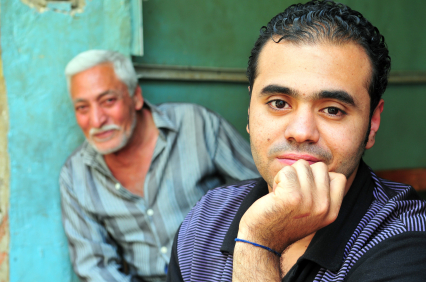 February 11, 2011
Anyone who is yet to be convinced of the transformational power of social media need only look to the younger generations in Tunisia and Egypt.
Images of the democracy movement in the Middle East transcend all other notable examples I've seen of the potential of social media in the world.
The internet is full of evangelists telling businesses about the benefits of joining online networking platforms, and I was convinced some time ago that my companies needed to be involved in social media. However, there are admittedly times when I look around and am boggled by the amount of time young people spend texting, posting and tweeting with seemingly no regard for what is going on around them; that is, until they believe in something.
Today's young people more than any other generation are empowered with the tools and the connectivity to express their rights to self-determination and entrepreneurial opportunity, and change the world for the better.
The debate rages on among skeptics: "Is social media a good thing? Show me the ROI."
I think the young people of Tunisia and Egypt just did.
U. Gary