A new perspective from New Dehli, India
I'm freshly back from New Delhi, India, at the 2015 UNIGLOBE Chairman's Circle and what an experience! Just over six years ago, I was there for a business trip and got a chance to tour the Taj Mahal, Jaipur, and take in various cultural attractions. This time, it was strictly business, but what a change!
In the last six years, India has experienced growth on many fronts and it's obvious. With a population expected to pass China's rapidly-ageing demographics in the next five years, pollution, infrastructure, and sanitation need to catch up, but progress has clearly been made.
India's population is very young with the average person just in their mid-twenties, and its growing middle class will soon number in the 350 million range. That's bigger than the entire population of the United States! They've been busy buying luxuries that we in the West have had for the past 50 years, including cars. However, just like the West, these purchases have left a mark on the environment.
Notwithstanding the recent Paris climate agreements, less cars and less pollution don't seem to be in the cards any time soon, in India or Asia Pacific at large: "It's our turn now. Don't tell us we can't have what you've had for the last 30 years!"
The West will have to share its lessons as well as its products, and offer financial help with the costs of reducing India's dependence on Fossil fuels, particularly coal.
But where there is a will, there is a way!
The major constant between the last trip and this one is the never-ending friendliness of the people who are always helpful and wearing smiles on their faces. They make me confident that ultimately (maybe still in my lifetime) we are going to see a positive turnaround in the current climate change dilemma. India's happy people want a happy future with clean air and less frequent natural disasters.
All these problems, created either for profit or unintentionally for comfort, have solutions. India's young and growing population certainly has the attitude to take them on with a smile.
3 Leadership lessons that made me a better dog owner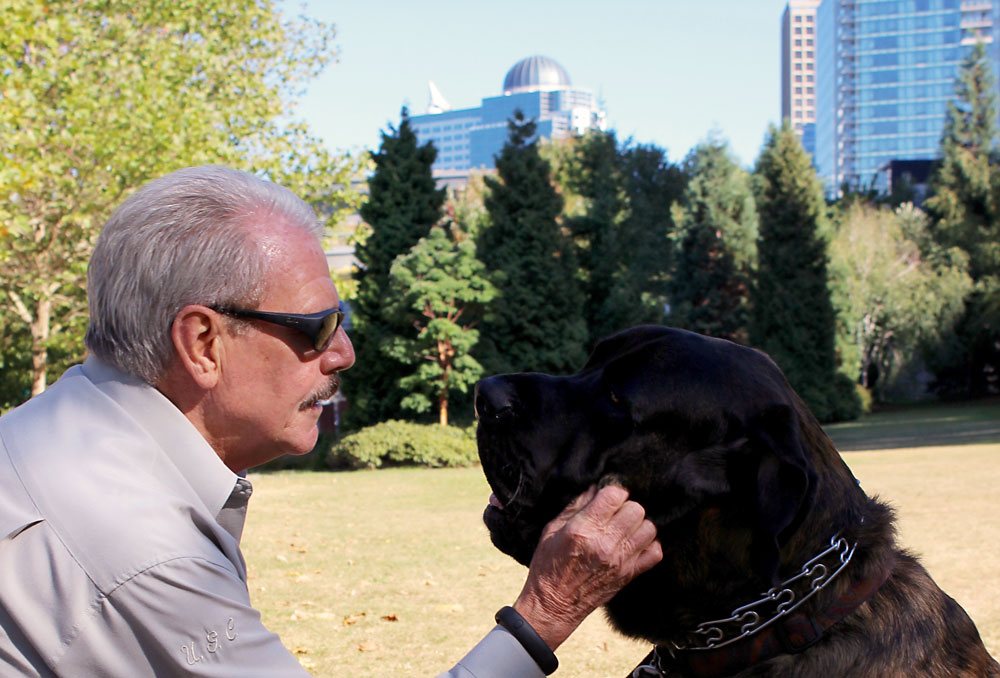 Leadership has been called a weighty challenge. Lately, for me, it's been about 185 pounds. I've had other great dogs, but my American mastiff PrinZ has become a perfect partner: loyal, responsive, and disciplined (as well as a complete people-person).
I feel like my success with him is partially the result of lessons I've learned from developing businesses. Turns out, leadership skills not only benefit companies but cross into all parts of life, even to this man's best friend.
For instance, to be a true leader:
You need others to want to follow you
You need a clear, powerful vision others want to stand behind so you can drive it forward together. Great people won't just follow a company's lead, they have to believe in its cause. As an entrepreneur, that cause is you – and your vision. Your team's loyalty depends on your consistent actions, directions, and your own obvious dedication. If you're not dependable and decisive, others will either be confused or less motivated to follow. Either way, performance will suffer.
You must clearly communicate your vision
In business, precise, easy to understand goals are vital to success especially when working with a team. The saying is true: If people don't know exactly where to go, they'll never get there! You must ensure each member has clear instruction on what's required of them. You get the results you want by stating objectives clearly and consistently referring back to them in every situation. That way, others know exactly what to do to help achieve the goals you've set. This makes everyone feel supported and on track.
You have to establish effective habits, early on
Change is hard – in yourself and in others! So, starting off right is key. We've all experienced it: Once a habit develops, it gets established and is much more difficult to alter later on. You need to immediately train yourself and your team how to perform to get the results you want. It does take a lot of time and effort to create and communicate the best practices needed to achieve your goals. However, it's much easier than trying to un-train ineffective habits later on. Train first or pay later.
In my experience, it didn't seem to matter whether it was sales, supporting franchises, or developing an ideal best friend: Leadership is leadership. The skills and lessons you learn transfer and make you a leader in all aspects of your life.
Now, it's time for me to continue "reinforcing" my own skills on a sunny, summer walk with PrinZ.
World Cup What-ifs
I will start by saying that success in franchising and real estate is no prerequisite for a career in football commentary. But, as a loyal football (a.k.a. soccer) follower, I can't help but be caught up in the "What-ifs?" of the 2014 FIFA World Cup in Brazil.
Coming from German ancestry, growing up in the U.K. and Europe, and now travelling often to the United States, I can't help but be riveted by the goings-on. A European team has NEVER won the Cup when it was held in South America… could this be the first time?
With Italy and Spain now eliminated, France, Germany, or the Netherlands could be in the final. I think two will to go through to the semis but it all depends on the draw. After all, they might face each other in the round of 16, which starts on June 28.
Brazil is the 'de facto' tournament favourite in the region and is getting stronger. But we can't write off Argentina, Colombia, Uruguay, or Mexico. (On a side note, congratulations to our partners at
UNIGLOBE Brazil
who, in June, launched our newest UNIGLOBE Travel Franchise Region in Sao Paulo).
The clash of the U.S. and Germany begins Thursday. As it turns out, German National Coach Joachim Loew is up against former German National Coach and player Jurgen Klinsmann (Loew's old boss!). U.S. coach Klinsmann has five German-based (dual nationality) players on his team. Did you know that about 50 million Americans claim
German ancestry
?
Klinsmann was derided in the press for dropping Landon Donovan in favour of younger, more energetic players. But U.S. Captain Clint Dempsey (VERY likable chap) has risen to the occasion. He and his teammates helped to vindicate Klinsmann in the last U.S. game against Portugal. The second U.S. goal was scored by Jones, a German/American dual citizen. It was the
most-watched football game
in U.S. television history.
It's all fascinating to watch. So, the match up? This Thursday at noon, I predict that both the U.S. and Germany will go through to the round of 16; it's a matter of getting the better draw if you win the group, so either will be 1 or 2. As for the World Cup final ─ it's anyone's guess.
U. Gary
2013, A year of remarkable memories
I had a chance to reflect on this year from on top of the Sydney Harbor Bridge. I was there celebrating UNIGLOBE's 30th Chairman's Circle in Sydney, Australia.
The view, from one of the world's most famous bridge's, maintains Sydney's place in my list of the six most beautiful cities of the world:
1) Rio De Janeiro, Brazil
2) Capetown, South Africa
3) Sydney, Australia
4) San Francisco, USA
5) Vancouver, Canada
6) Hong Kong, China
In 2013, economies have grown all over the globe, despite the negative predictions of the media. The Charlwood Pacific Group of companies, specifically CENTURY 21 and UNIGLOBE have always had a very local focus for every office, which has sustained our prominence in these different industries. Being internationally coordinated but locally prominent is what has kept our businesses consistent for the last 40 years ─ longer than almost all others in both the real estate and retail travel industries, as divergent as these businesses are.
Even in Sydney, it was hard to forget beautiful Kelowna, Canada, where the CENTURY 21 Canadian Conference was held in September. Kelowna is wine country and we enjoyed some superb summer weather and views of the giant Lake Okanagan. I especially liked the "Inside the Franchise Studio" event, a new live-interview session where our experienced management was able to provide in-depth advice and answer questions. I've always enjoyed the buzz of these events, catching up with old friends, and getting updates on the incredible technology we continue to make. So much has changed!
This year has also brought other changes. Everywhere I travelled, I was reminded of John Henry, a true friend and a major contributor to our successes…always ready and willing to do whatever it took at a moment's notice . He was not only a major influence at UNIGLOBE but also one of my key executives at CENTURY 21 in its early days. John passed away suddenly in October.
Even when I travelled within Australia in the past few weeks , the hotels served Badoit as the sparkling water choice – John looooovedddd Badoit!!!! I appreciate the memories of John that many from among our companies have shared with me. He was my ambassador par excellence.... no one could have wished for better.
As I stood there on the bridge….glancing over Sydney, its magnificent harbor and Opera House, 40 years of friendship brought back memories of our travels together….the battles fought side by side…and the many laughs and successes we enjoyed together.
As to "tomorrow"….I have a good feeling. The next five years are going to be exceptional for all of us!!
Happy holidays and I wish you all good health and good humor for 2014!
CENTURY 21 Canada Real Estate: 35 Successful Years and Counting…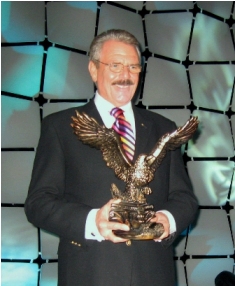 October 3, 2011 - There are few things I enjoy more than a great story (perhaps it's only rival is watching European soccer). So, when I was prodded about coming up with a story about my 35-year history as the founder and leader of
CENTURY 21 Canada
, I must admit I felt a little pressure.
So what is the story of CENTURY 21 Canada?
For me, the evolution of CENTURY 21 in Canada is more about perseverance than the minute details of the company. Our story is an example of how – as budding entrepreneurs – no matter what the obstacles, you can succeed in building your own business with the right attitude and team behind you.
When I first bought the rights to the CENTURY 21 brand in Canada – I was a relative newcomer to the real estate business. What did I know? Not much at the time…but that may have been my "edge"…I wasn't bogged down by what "was" but inspired by what "could be". So after personally selling 118 homes in my first 15 months in the industry (and just a wee bit of bravado from my side)…my competitors were a little worried as they circled their wagons.
I didn't get into CENTURY 21 right away. First I bought a local company called 'Hunt Realty' and saved up enough capital to partner with a business associate to buy the Canadian franchise rights to a rising brand in the U.S. called CENTURY 21. I bought my partner out more than 20 years ago, but back in 1975 my competition said, "It will never work in Canada". I was even told by the local real estate commission that franchising was 'illegal' in the real estate business. This would be when most entrepreneurs would fold their cards and walk away, but instead my team took up the challenge.
CENTURY 21 Canada was the first expansion of the brand outside of the U.S.A., and despite having the American powerhouse behind me, I had to convince investors that the franchise model worked for Canada. Plus, we had no staff. If there were any questions from potential franchisees, my sales team would say "Let me check with our marketing department, or our finance department." Then they would promptly get on the phone or come to the office and all four of us – who made up the marketing, finance and sales department – and we would come up with a solution.
In 1976, my then 4-man team worked on developing the western provinces. I would spend three weeks at home in Vancouver and three weeks travelling the country. By the fall of 1976 we had over 80 offices in Western Canada; 35 years later, CENTURY 21 Canada is 440 franchises strong, employing over 8,000 people across the country; today 90% of real estate brokerage offices in Canada are franchised.
I believe today that if your competitors are that interested in what you're doing – then you must be on to a good thing. As legendary
Manchester United
Football Club striker Eric Cantona once said "When people are talking about you, it means that you exist." For all of you budding entrepreneurs out there – whether in real estate or any other start-up business – the worst thing you can do is to become too focused on the strength and strategies of your competition. If you know you've got something better to offer and a solid business plan – whatever you do – don't let skeptics undermine your confidence.
Building a business is tough. In real estate like any other business, there will be disastrous years and ridiculously good years. The key is not to be influenced by either one, or the inevitable naysayers. We've been experiencing a roller coaster in the financial world in the past few years, but I can assure you that in my 35 years of experience, investing in real estate and the real estate business long-term will always keep you "in play"…no matter what the skeptics said yesterday, or say today or will say tomorrow!!! Hold the course k!! And to heck with them.
U. Gary
*Pictured above: U. Gary Charlwood accepting International Franchise Association Hall of Fame Award in 2008
Why Franchising is Like Football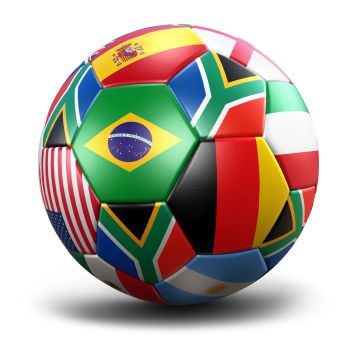 March 10, 2011 - As some of you may know, I am a big fan of world football (a.k.a soccer)…especially the
English Premier League
. This interest goes way back to my youth spent in Europe.
Football is the subject of many a heated yet spirited discussion among my staff; my team shall remain unmentioned to protect the innocent. Whatever our loyalties, we are all in awe of the huge talent that players like Lionel Messi, Christian Ronaldo, Didier Drogba and their teammates display week after week.
While still gaining traction in North America, in other parts of the world football is tantamount to a religion. With that in mind, I believe that it has much to teach us beyond the thrill of the game.
As someone who started out as an entrepreneur and has been in the franchising business for almost 40 years, I can tell you there is a lot that young business leaders can learn from football and team sports in general.
Leave the ego at home
.
To win in business, talent is key. But it's not talent alone that builds a successful business or football team…it's leadership, chemistry and trust. I think of the quote: "At the feast of ego, everyone leaves hungry." To achieve chemistry you must allow your teammates to shine and you must trust that they will deliver. Only by accepting that you cannot do it alone can you hope to win.
If you have a really great business model, the money will come
.
Just like football, winning in franchising means sticking to the formula. If you create a solid business plan, provide excellent training, attract superior talent and consistently prove your mettle in the face of competition, investors will notice. Players want to be part of a winning team.
Never be defeated by defeat
.
Never underestimate the underdog and don't be threatened by what you hear. Business, like sports, is constantly evolving. Some of the most exciting wins in sports have involved unlikely candidates overcoming giants of the league. Embrace the challenge and never give up. Being the underdog can actually be helpful to you in winning new customers.
And finally…brand loyalty is the key to longevity
.
If you ask any football fan for the name of their favourite team, chances are they will be quick to answer. As a business, brand loyalty is won over time by sticking to your values, respecting your customers and consistently delivering your best performance, even if you don't always score the winning goal.
Show strong leadership and build a community around your brand. Stick to your values and treat your loyal followers well, and they will be there to celebrate with you when you reach the stage.
U. Gary
Reflecting on 30 Years of Travel Franchise History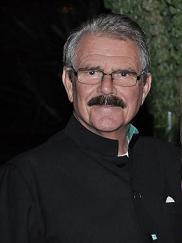 January 15, 2011 - Travel and adventure have always been in my blood – from my early days as a tour guide in Europe to the airline career that precipitated my taking the risk to go out on my own as a franchisor of business concepts, that eventually led to the forming of
UNIGLOBE Travel International
.
This year marks the 30th anniversary of the opening of our first UNIGLOBE franchise in 1981 in British Columbia, Canada. I look back with pride on the changes and challenges that this industry has survived – and reflect on the ever-changing cycle of business, travel and world events.
The first UNIGLOBE Travel agency opened its doors in the same year that IBM launched the
personal computer
. Email didn't exist and the only thing we could do with a phone was talk into it. Today, I'm posting a blog and am about to utter my first words on Twitter. I don't think I've put more thought into typing 140 characters at any other time in my business career.
The rise of the internet and communication technology has revolutionized every industry, and I would argue that travel has experienced the greatest transformation of them all.
In Europe, about half of the
independent countries
we freely interact with today didn't exist when I started franchising. Communist and free market ideologies were antithetical, and escape was the only means for citizens of many of these countries to travel outside of their borders. There is more mobility and freedom for travellers today than ever before.
As we enter our 30th anniversary year, I am attending the UNIGLOBE Chairman's Circle in Hong Kong with our leading travel franchise locations from around the world. It's serendipitous that I look ahead to the next decade from China, which along with countries in South Asia and Latin America will surely transform franchising and travel.
A report for Amadeus predicts that
world travel spend
will double by 2020, with the above regions gaining market share. I think all industries will be affected. Western-based franchise organizations will have to learn to adapt their business methods to new cultural norms if they are to harness the rising wealth and entrepreneurial spirit of these populations.
From our very first UNIGLOBE location in Canada 30 years ago, to our more than 750 locations now operating in more than 50 countries – it has been quite the trip.
U. Gary
Follow UNIGLOBE on
Twitter
.