It is with great pleasure to inform you ... June 30, 2017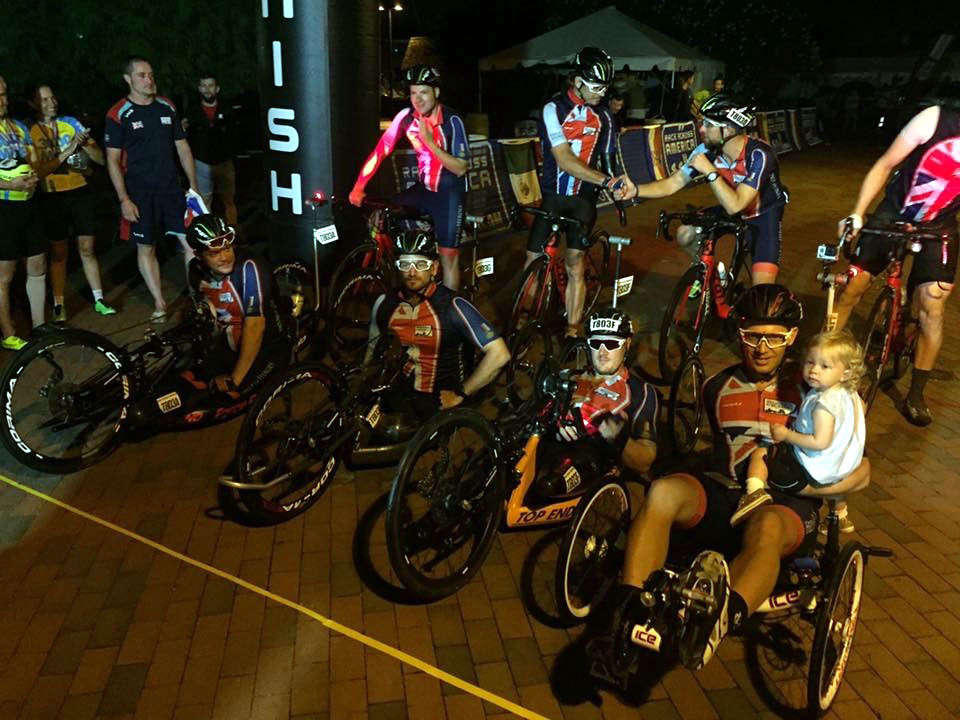 That's the opening line to a great email I just received from my friend, Jaco van Gass, whose story I detailed last week. And his story is worth finishing because it's a testament to the power of goal setting and determination.
I'm thrilled to let you know that Jaco and his team made it safely in Maryland. Not only did they complete their goal, but their final time was 6 days 12 hrs 36 minutes-- almost exactly a day faster than the previous record, despite a longer and hillier route than last year!
The team experienced 118 degree desert heat in the west, to the flatlands of Kansas and the rolling hills in the Appalachian Mountains. They cycled through a storm on the east coast, but continued their efforts until their Annapolis destination.
Their nearly week-long journey is really a metaphor for life. You embark on an expected path and change course as the challenges present themselves. In this case, the hot weather forced them to keep the riding time much shorter. While the initial challenge seemed like a negative outcome, it ended up being a blessing--- shorter rides allowed them to keep a higher average speed then planned.
The next time life throws you a curveball, I encourage you to keep Jaco's story in mind. He's proof that determination can get you through any storm, and sometimes what you think is an unexpected curse is a blessing that gets you to your destination faster.
Taking it to the Limits - June 22, 2017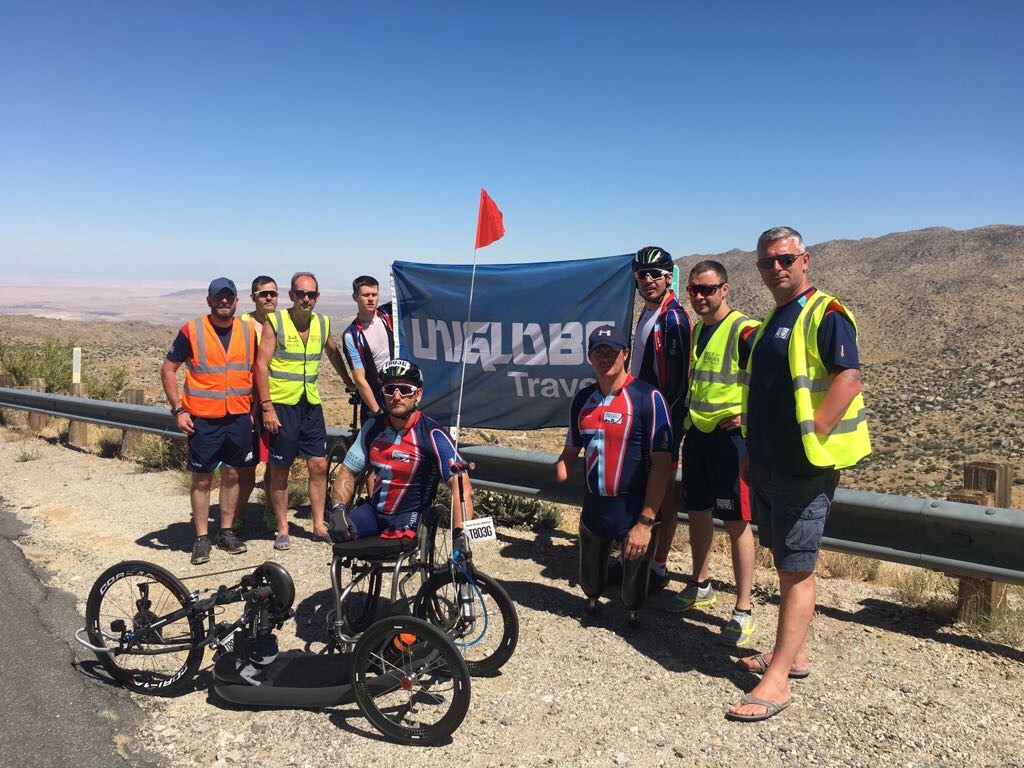 Every year, at UNIGLOBE Travel, we have a bi-annual Global Rendezvous event that bring together UNIGLOBE delegates from around the world for 2 days to learning, sharing best practices and building relationships. This year, we were able to secure a speaker by the name of Jaco Van Gass. He's currently on an
incredible journey
as part of a team of wounded athletic veterans and service personnel taking on one of the world's toughest endurance cycling events.
His story is so motivating I want to share it.
Born in South Africa, Jaco left home at 20 to join the British Forces. He was a member of the celebrated Parachute Regiment and part of the British Special Forces contingent on peace keeping duties in Afghanistan. It was in 2009, on his second tour of duty, just two weeks before he was to return home AND on his 26th Birthday, that his platoon was attacked by the enemy.
Jaco was hit by a rocket propelled grenade and his injuries were serious: he lost an arm at the elbow, suffered a collapsed lung, internal organ injuries, shrapnel wounds to his leg as well as a broken tibia and knee. He was evacuated by helicopter and found himself back in the UK in a hospital bed feeling sorry for himself. Then, he had an epiphany—what good could come of this? It wasn't long before he turned his tragedy into a triumph.
Just two years later in 2011, after extensive preparations, he was part of a team that trekked unsupported to the geographic North Pole. After the grueling trek this group was the first to stand on top of the world at 90 Degrees North-- and Jaco was the very first amputee!!
Since then Jaco has climbed Gran Paradiso in the Italian Alps (4060 meters), Lobuche, Nepal (6119 meters) and Mount Manaslu, Nepal (8164 meters), all preparing for an attempt at the world's highest mountain, Mt. Everest.
They attempted Mount Everest in 2012, but almost made it to the Peak but ran out of supplies in horrendously bad weather conditions and are preparing to try again in 2018.
But before that journey, Jaco and a team of 8 wounded warriors are participating in the grueling
RAAM
(Race Across America) cycling relay. From Oceanside, California to Annapolis Maryland the team takes turns cycling 24 hours/day. The journey takes them 3000 miles climbing 175,000 feet across 12 states and three major Mountain Ranges: the Sierras, the Rockies and the Appalachians.
If that's not tough enough, Jaco and his teammates have a goal to beat the current world record in their category of 7 days 7 hours and 45 minutes. Jaco's more long term personal goal is to stimulate the best in all of us-- a remarkably humble young man—Jaco, YOU ARE DOING IT!!!
I am following the progress of the race
online
, and I've been in touch with Jaco he says they're enduring grueling 115 degree heat. Keep it up….we wish the team the very best of luck and big pat on the back!!! ....UGC
A new perspective from New Dehli, India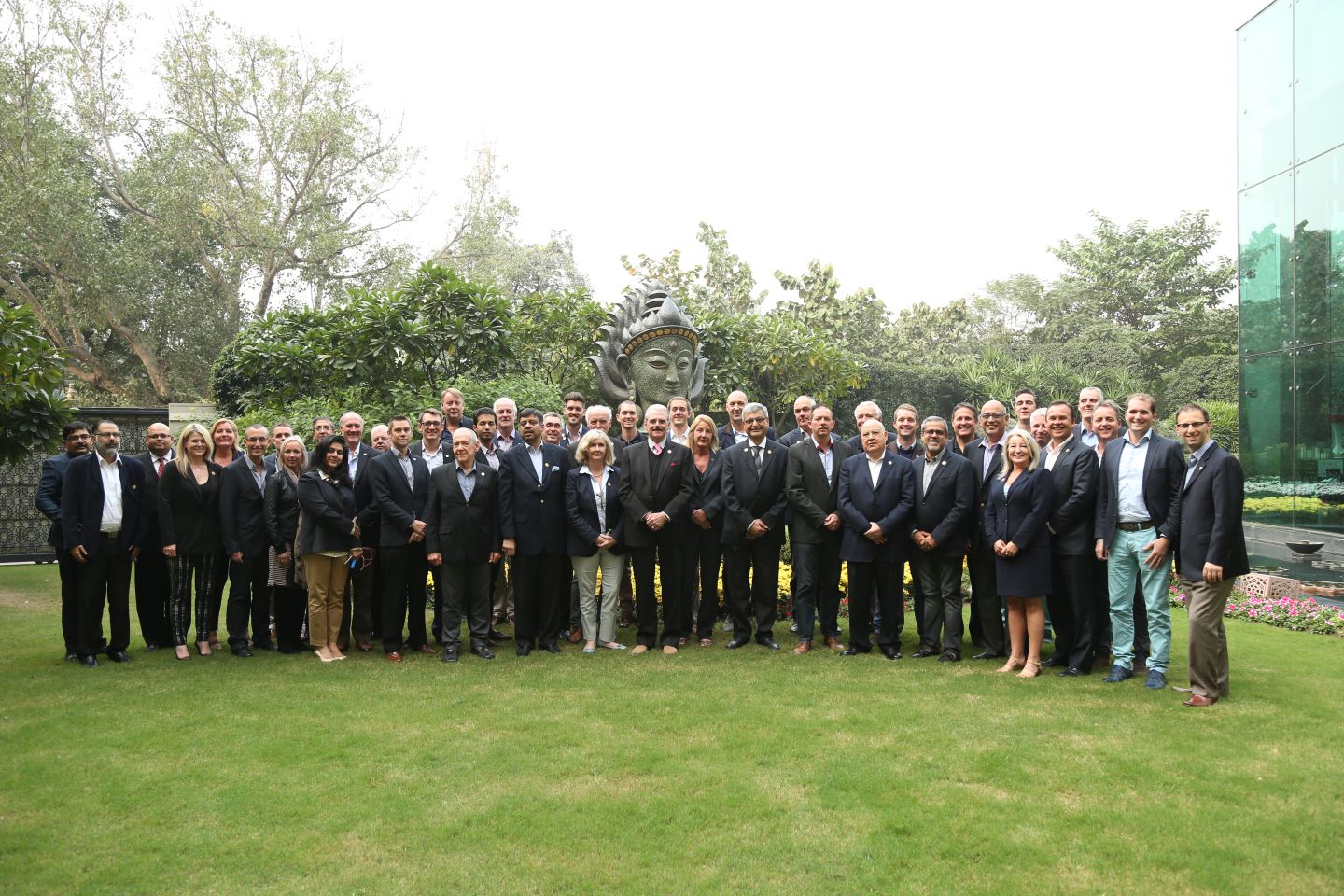 I'm freshly back from New Delhi, India, at the 2015 UNIGLOBE Chairman's Circle and what an experience! Just over six years ago, I was there for a business trip and got a chance to tour the Taj Mahal, Jaipur, and take in various cultural attractions. This time, it was strictly business, but what a change!
In the last six years, India has experienced growth on many fronts and it's obvious. With a population expected to pass China's rapidly-ageing demographics in the next five years, pollution, infrastructure, and sanitation need to catch up, but progress has clearly been made.
India's population is very young with the average person just in their mid-twenties, and its growing middle class will soon number in the 350 million range. That's bigger than the entire population of the United States! They've been busy buying luxuries that we in the West have had for the past 50 years, including cars. However, just like the West, these purchases have left a mark on the environment.
Notwithstanding the recent Paris climate agreements, less cars and less pollution don't seem to be in the cards any time soon, in India or Asia Pacific at large: "It's our turn now. Don't tell us we can't have what you've had for the last 30 years!"
The West will have to share its lessons as well as its products, and offer financial help with the costs of reducing India's dependence on Fossil fuels, particularly coal.
But where there is a will, there is a way!
The major constant between the last trip and this one is the never-ending friendliness of the people who are always helpful and wearing smiles on their faces. They make me confident that ultimately (maybe still in my lifetime) we are going to see a positive turnaround in the current climate change dilemma. India's happy people want a happy future with clean air and less frequent natural disasters.
All these problems, created either for profit or unintentionally for comfort, have solutions. India's young and growing population certainly has the attitude to take them on with a smile.
Back to the Future 2 gets one prediction right: Uniglobe Travel International has stood the test of time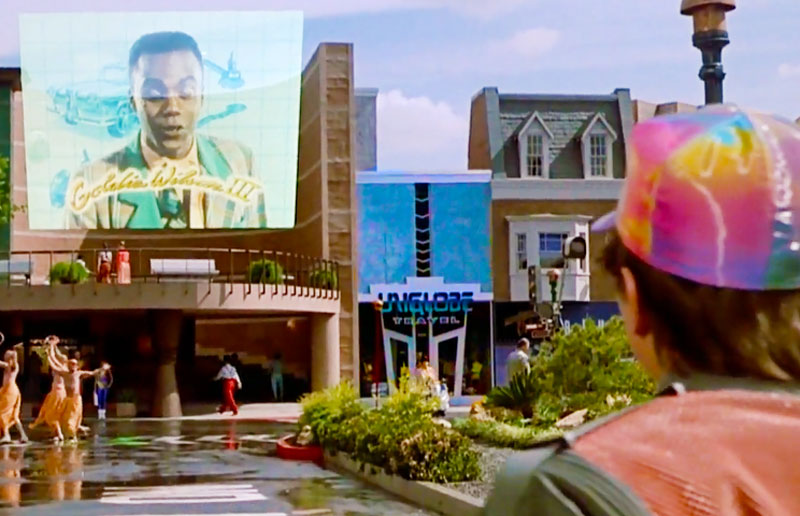 Social media is full of #backtothefuture posts laughing at the 1989 film's over-the-top predictions for today, October 21, 2015. But, if you take a close look in several scenes you'll find one Vancouver business that beat time: our own Uniglobe Travel International.
Back in 1989, as movie producers were designing the set for Hill Valley in 2015, they wanted to show the future of various industries. The producers approached us about being featured in the Hill Valley location set. We were more than pleased to represent the future of travel!
A YouTube clip of the movie below and photo above provide the clearest shot of the Uniglobe office. It's featured right over main character Marty McFly's shoulder (actor Michael J Fox), to the right of the projection screen.
Our corporate and leisure travel management company was just 8 years old when Back to the Future 2 hit theatres. Now, we've expanded into 60 countries but remain locally owned by my family at the Charlwood Pacific Group.
No hoverboards yet, but Uniglobe was and continues to be seen as the future of travel management.
3 Leadership lessons that made me a better dog owner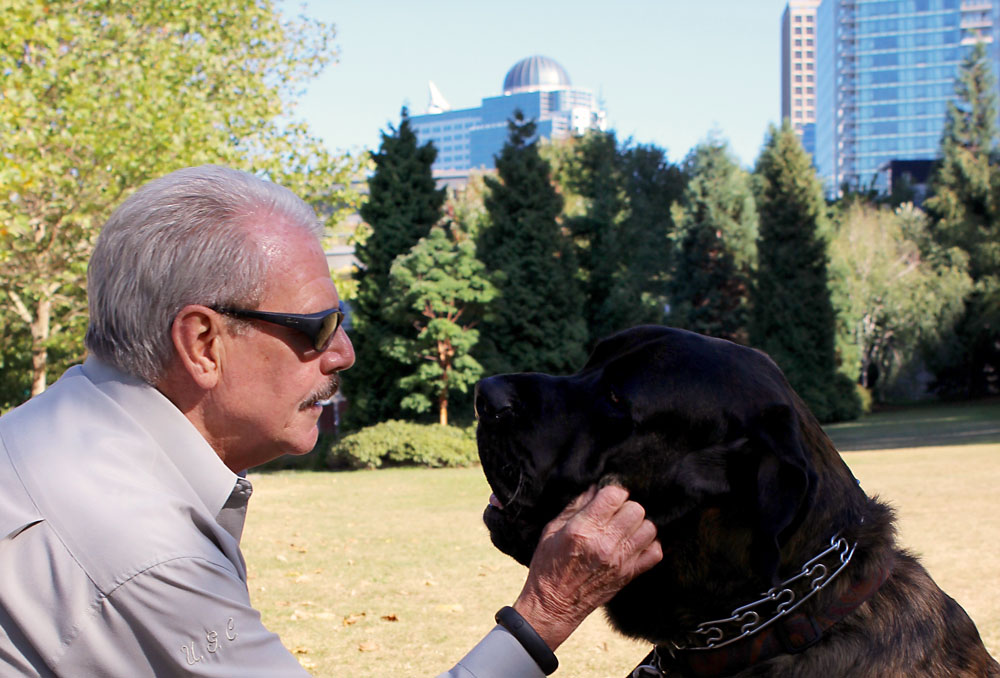 Leadership has been called a weighty challenge. Lately, for me, it's been about 185 pounds. I've had other great dogs, but my American mastiff PrinZ has become a perfect partner: loyal, responsive, and disciplined (as well as a complete people-person).
I feel like my success with him is partially the result of lessons I've learned from developing businesses. Turns out, leadership skills not only benefit companies but cross into all parts of life, even to this man's best friend.
For instance, to be a true leader:
You need others to want to follow you
You need a clear, powerful vision others want to stand behind so you can drive it forward together. Great people won't just follow a company's lead, they have to believe in its cause. As an entrepreneur, that cause is you – and your vision. Your team's loyalty depends on your consistent actions, directions, and your own obvious dedication. If you're not dependable and decisive, others will either be confused or less motivated to follow. Either way, performance will suffer.
You must clearly communicate your vision
In business, precise, easy to understand goals are vital to success especially when working with a team. The saying is true: If people don't know exactly where to go, they'll never get there! You must ensure each member has clear instruction on what's required of them. You get the results you want by stating objectives clearly and consistently referring back to them in every situation. That way, others know exactly what to do to help achieve the goals you've set. This makes everyone feel supported and on track.
You have to establish effective habits, early on
Change is hard – in yourself and in others! So, starting off right is key. We've all experienced it: Once a habit develops, it gets established and is much more difficult to alter later on. You need to immediately train yourself and your team how to perform to get the results you want. It does take a lot of time and effort to create and communicate the best practices needed to achieve your goals. However, it's much easier than trying to un-train ineffective habits later on. Train first or pay later.
In my experience, it didn't seem to matter whether it was sales, supporting franchises, or developing an ideal best friend: Leadership is leadership. The skills and lessons you learn transfer and make you a leader in all aspects of your life.
Now, it's time for me to continue "reinforcing" my own skills on a sunny, summer walk with PrinZ.
World Cup What-ifs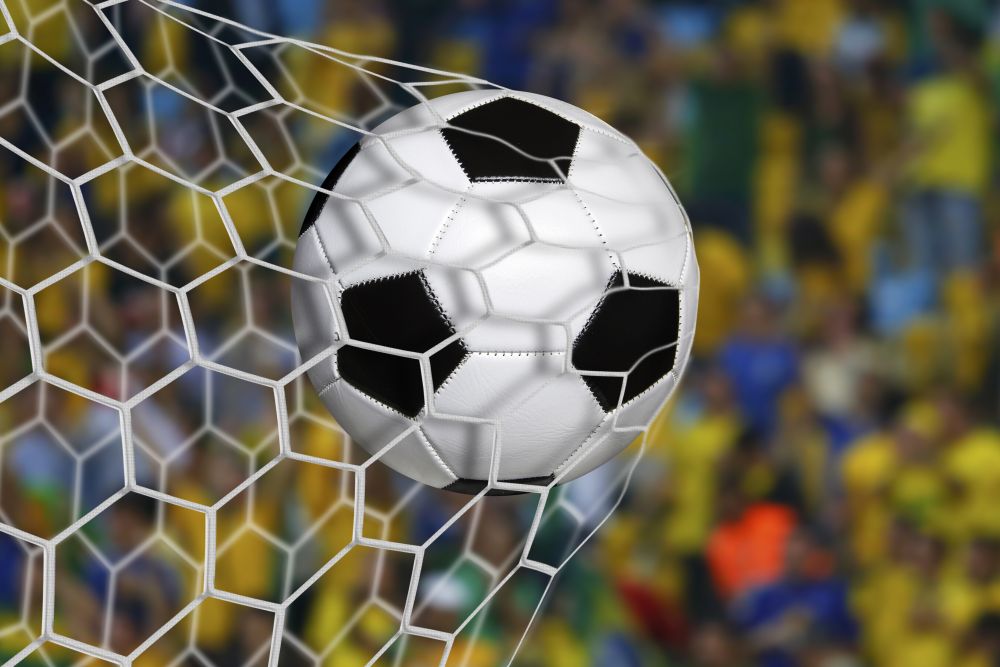 I will start by saying that success in franchising and real estate is no prerequisite for a career in football commentary. But, as a loyal football (a.k.a. soccer) follower, I can't help but be caught up in the "What-ifs?" of the 2014 FIFA World Cup in Brazil.
Coming from German ancestry, growing up in the U.K. and Europe, and now travelling often to the United States, I can't help but be riveted by the goings-on. A European team has NEVER won the Cup when it was held in South America… could this be the first time?
With Italy and Spain now eliminated, France, Germany, or the Netherlands could be in the final. I think two will to go through to the semis but it all depends on the draw. After all, they might face each other in the round of 16, which starts on June 28.
Brazil is the 'de facto' tournament favourite in the region and is getting stronger. But we can't write off Argentina, Colombia, Uruguay, or Mexico. (On a side note, congratulations to our partners at
UNIGLOBE Brazil
who, in June, launched our newest UNIGLOBE Travel Franchise Region in Sao Paulo).
The clash of the U.S. and Germany begins Thursday. As it turns out, German National Coach Joachim Loew is up against former German National Coach and player Jurgen Klinsmann (Loew's old boss!). U.S. coach Klinsmann has five German-based (dual nationality) players on his team. Did you know that about 50 million Americans claim
German ancestry
?
Klinsmann was derided in the press for dropping Landon Donovan in favour of younger, more energetic players. But U.S. Captain Clint Dempsey (VERY likable chap) has risen to the occasion. He and his teammates helped to vindicate Klinsmann in the last U.S. game against Portugal. The second U.S. goal was scored by Jones, a German/American dual citizen. It was the
most-watched football game
in U.S. television history.
It's all fascinating to watch. So, the match up? This Thursday at noon, I predict that both the U.S. and Germany will go through to the round of 16; it's a matter of getting the better draw if you win the group, so either will be 1 or 2. As for the World Cup final ─ it's anyone's guess.
U. Gary
2013, A year of remarkable memories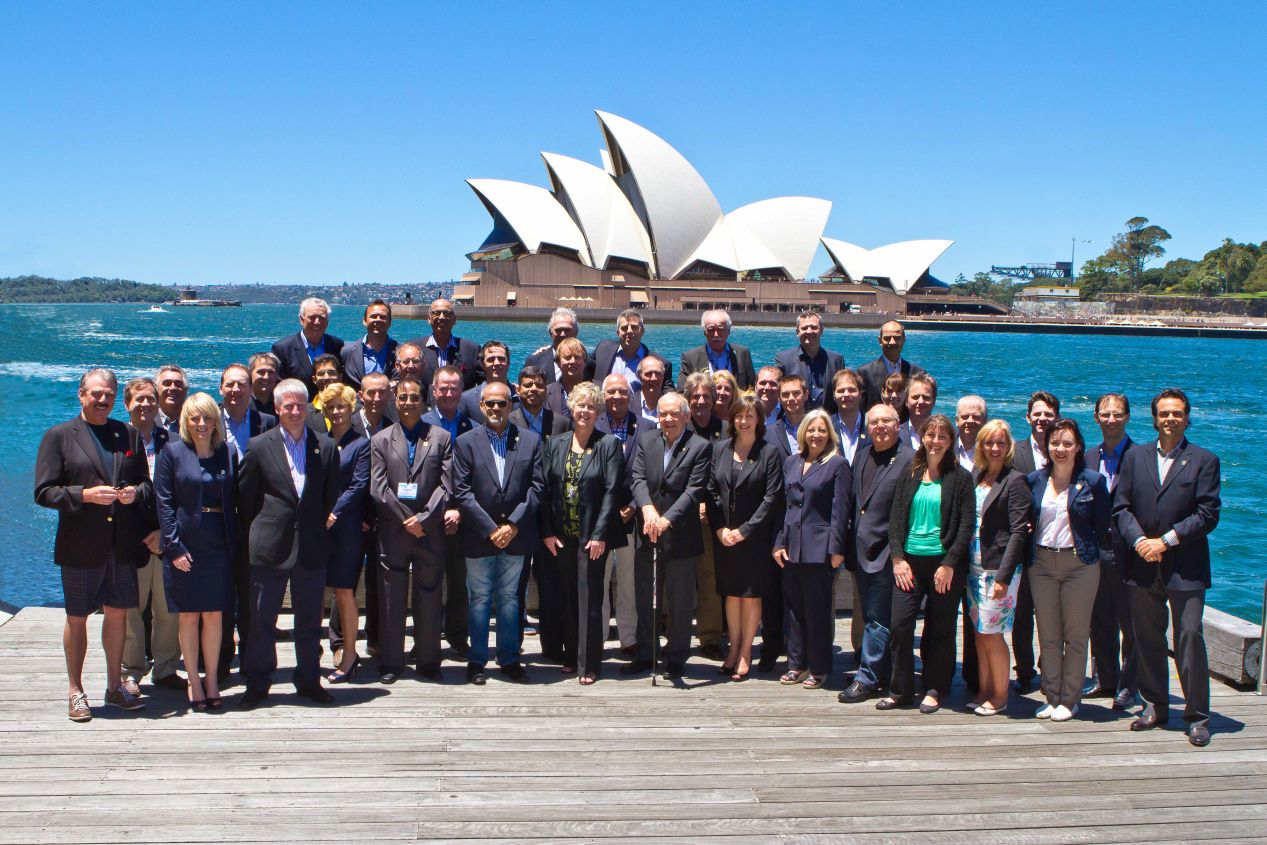 I had a chance to reflect on this year from on top of the Sydney Harbor Bridge. I was there celebrating UNIGLOBE's 30th Chairman's Circle in Sydney, Australia.
The view, from one of the world's most famous bridge's, maintains Sydney's place in my list of the six most beautiful cities of the world:
1) Rio De Janeiro, Brazil
2) Capetown, South Africa
3) Sydney, Australia
4) San Francisco, USA
5) Vancouver, Canada
6) Hong Kong, China
In 2013, economies have grown all over the globe, despite the negative predictions of the media. The Charlwood Pacific Group of companies, specifically CENTURY 21 and UNIGLOBE have always had a very local focus for every office, which has sustained our prominence in these different industries. Being internationally coordinated but locally prominent is what has kept our businesses consistent for the last 40 years ─ longer than almost all others in both the real estate and retail travel industries, as divergent as these businesses are.
Even in Sydney, it was hard to forget beautiful Kelowna, Canada, where the CENTURY 21 Canadian Conference was held in September. Kelowna is wine country and we enjoyed some superb summer weather and views of the giant Lake Okanagan. I especially liked the "Inside the Franchise Studio" event, a new live-interview session where our experienced management was able to provide in-depth advice and answer questions. I've always enjoyed the buzz of these events, catching up with old friends, and getting updates on the incredible technology we continue to make. So much has changed!
This year has also brought other changes. Everywhere I travelled, I was reminded of John Henry, a true friend and a major contributor to our successes…always ready and willing to do whatever it took at a moment's notice . He was not only a major influence at UNIGLOBE but also one of my key executives at CENTURY 21 in its early days. John passed away suddenly in October.
Even when I travelled within Australia in the past few weeks , the hotels served Badoit as the sparkling water choice – John looooovedddd Badoit!!!! I appreciate the memories of John that many from among our companies have shared with me. He was my ambassador par excellence.... no one could have wished for better.
As I stood there on the bridge….glancing over Sydney, its magnificent harbor and Opera House, 40 years of friendship brought back memories of our travels together….the battles fought side by side…and the many laughs and successes we enjoyed together.
As to "tomorrow"….I have a good feeling. The next five years are going to be exceptional for all of us!!
Happy holidays and I wish you all good health and good humor for 2014!
In Memory of John Henry, My Dear Friend and Colleague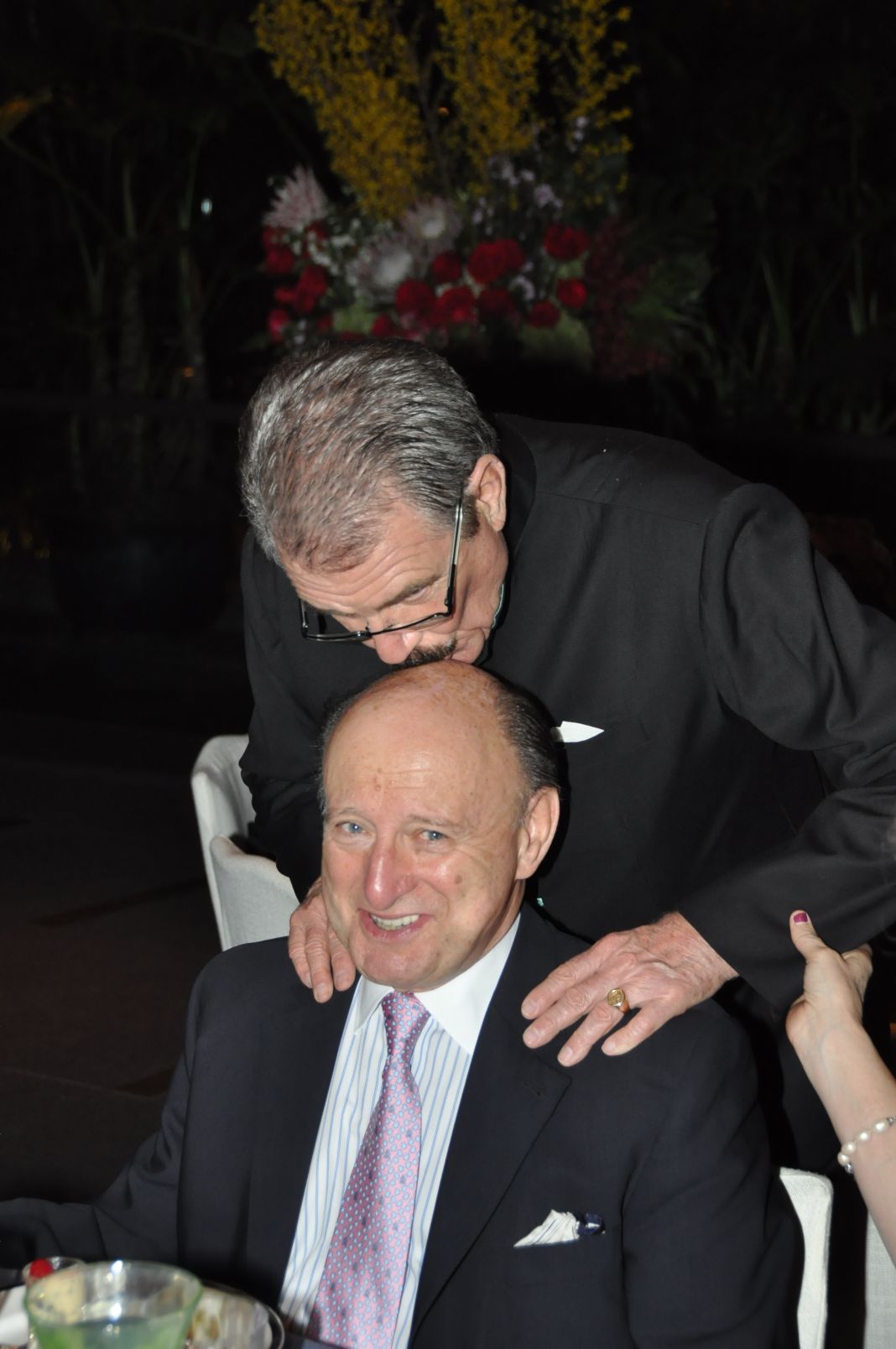 It is with a heavy heart that I advise that John Henry, my very, very close friend, passed away on Tuesday, October 29th from a sudden and brief illness.
John and I were together for almost 40 years -- all of them memorable. He was not only one of my closest friends over a lifetime... but my 'foil' on controversial issues. In the end, we were always together.
He helped me grow UNIGLOBE and CENTURY 21 Canada from their infancy by way of his brilliantly outgoing personality and genuine caring for all involved in our endeavours. Life without John is unimaginable right now and will take some getting used to. Big shoes (but little hair) to fill. We loved to poke fun at each other and yet also shared our heartaches along the way. We shared joy, mainly, and the sad moments that happen to all of us on the path of life.
John drew people instantly to his genuine, caring, and always positive persona. He made us all laugh with his unique brand of humour. There is no one like him in this world and he will be deeply missed by all who have worked alongside him.
I hope to see him again when my time comes. We'll toast to our memories with a glass of his favourite, and debate about who's the football side (soccer in Canada and USA) to beat. Right now it's Arsenal (a.k.a. the Gunners – John's favourite team). May they honour John Leon Henry by winning a trophy this season.
In grief and deep sorrow,
John's friend forever,
U. Gary Charlwood
Game Changing Football Clubs
A recent episode of 60 Minutes featured Barca: the Barcelona Football Club. The program pitched that the current Barca team is simply the best football (soccer) club that has ever existed. In 2008, Barca won the Spanish League, the Spanish Cup, and won the Champion's League – to the best of my knowledge, no other team in the history of football has ever accomplished that in a single season!
My son Martin asked for my take on the view offered by 60 Minutes. To a large extent, I agree with the program's view, but there is a bigger picture. Barca lost to Bayern Munich in the Champion's League semifinal over two legs by a score of 8-0. You can't ignore the biggest drubbing at that level in history. Barca's style of football, with lots of pinpoint and tireless passing, has now been adopted by others, including Bayern Munich. My guess is that Barca's reign, as incredible as it has been, is fading. Their long time and game-changing coach Pep Guardiola will be taking over as the Bayern Munich coach in August.
Guardiola, also a former Spanish national player, originated the "lots of passing" approach to attacking in soccer and he came up from the Barca farm team where they enroll talent from the age of seven. Promoting from within, versus signing temperamental super stars for fortunes, has produced record-breaking players and years for both teams. In fact, Lionel Messi, who ranked as the top player in the world for the last four straight years, is a great example of a player who started as a young kid and has moved through the Barca farm team. He is originally from Argentina but the local team in Buenos Aires wouldn't pay for a rare medical treatment he needed. His parents contacted Barca and they immediately signed him up and paid for his medical treatment, enabling his entire family to move from Argentina to Spain. Guardiola furthered Messi's career by taking him from junior to the main team and making him the anchor (ably assisted by the likes of Iniesta and Xavi, who are also arguably amongst the top playmakers in the world). The rest is history.
While I believe Bayern Munich's rise has already begun, as they've played in the last three Champion's League finals, one thing's for sure, both of these teams will continue to be very exciting to watch!
"Keepers, Not Sellers" - The Berkshire Hathaway Shareholder's Meeting
In early May, I had the honour of attending the annual Berkshire Hathaway Shareholder's meeting in Omaha, Nebraska. My invite came from Susan A. Buffett, Warren Buffett's daughter, an old friend from the early CENTURY 21 days when she was Art Bartlett's Executive Assistant. I flew to Omaha with both my sons Christopher and Martin and what an experience! There had to be more than 50 private jets at the tiny airport where we landed and the arena itself, with a capacity of 35,000 people, had barely an empty seat.
Both Warren Buffett and his partner Charlie Munger, aged 84 and 89 respectively, started the event by introducing their Board of Directors - with Bill Gates taking a modest bow. Their vast collection of famous companies was showcased in a separate hall within the complex. The meeting began with good humor, airing commercials from the most notable brands such as Heinz, Fruit of the Loom, Coca Cola, American Express, and Geico.
At 9:30am sharp, Warren and Charlie took questions from the audience, including shareholders, the press, and investment analysts among others. They did so while consuming endless quantities of peanut brittle and fudge, washing it down with Coke, both as a commitment to their brands and evidence of a mutual sweet tooth. And at 84 and 89, who's to argue about what's good for you or not! They've both stood the test of time.
For five straight hours they took questions, delivering precise and comprehensive answers to anything posed. Obviously, Berkshire Hathaway has done enormously well under their guidance, now ranking as the 5th most valuable American company behind Apple, Exxon, Microsoft, and Google.
Warren Buffett was the main spokesperson, but he always turned to Charlie Munger with a " D'you have anything to add Charlie?" And Charlie consistently, after an appropriately pregnant pause, added "Nope."
When asked whether he had misread the opportunity with tech stocks, Warren explained that he didn't understand tech stocks and only invested in what he understood. Thus, he had no regrets as they've done very well without them. What Warren did understand about tech stocks was not to buy companies whose services could be bypassed by being diverted from the original source to online. Other than that, he said he didn't understand the field or care to: He sticks with what he knows! Then, when Warren characteristically asked, "Anything to add Charlie?" Charlie did! He said envy was something he'd never experienced and, upon reflection, was the ONLY one of the seven deadly sins that you can't have any fun doing! This brought the house down.
These two venerable gentlemen have, through their creativity and leadership, created an icon that is unique in commerce. Warren Buffett explained how their enterprise is the only game in town in their field. When a business owner wants to retire and sell they have three options, the first two being either sell to a competitor or to a venture capital company. The former will bring in their own management and layoff the management in place, and the latter will make cutbacks and implement layoffs to maximize cash flow and short-term value. Both are a disaster for any owner with a conscience who feels some loyalty is due to long-term staff. The other alternative is Berkshire Hathaway. They are known as being at arm's length, and as long-term investors that give management a free reign to a reasonable degree. As Warren said, they are keepers, not sellers!
Berkshire Hathaway produced an amazing total investor return from 2000 to 2010 of +76% (versus the S&P 500 index's negative return of -11.3%)! The enterprise ranked 9th in Forbes Magazine "The World's Biggest Public Companies." Warren closed by adding, "I was lucky to be born in the right country at the right time." There are certainly lots out there that did not have that fortune. Both partners are very bullish on America, and America is fortunate to have them.
What a man - each of them!
Dubai: Pearl of the Emirates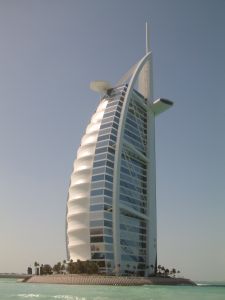 December 30, 2011 - I recently attended our Uniglobe Chairman's Circle meeting at the world class
Jumeirah Beach Hotel
in Dubai United Arab Emirates (a.k.a the UAE or "the Emirates") – an amazing business and leisure facility with magnificent beaches.
Annually, top-performing members of the UNIGLOBE organization in both business and leisure travel are invited to attend this global meeting somewhere in the world, to discuss strategies and ideas for the upcoming year. This year our destination was Dubai.
Our hotel was located right in front of the famous
Burj el Arab hotel
- accessible ONLY via pre-screened passes for security by way of a bridge or helicopter landing pad on the roof. I expect that Burj el Arab will be home to many celebs during the Dubai International Film Festival. I believe that the Presidential Suite there will cost you a cool $28,000 per night.
I'm writing this blog from a suite on the 23rd floor of the sister hotel, looking out to gleaming skyscrapers, endless desert, pristine beaches below and mesmerizing sunsets. Dubai is a stark lesson in contradictions in a stunning and unique part of the world.
It is one of seven Emirates that make up the UAE, the capital of which is nearby Abu Dhabi. Dubai City sits on the shores of the Persian Gulf on the Arabian Desert, which only adds to its contrasts – not to mention its wider contrast to more fundamentalist Middle East neighbours.
As tourism is the life blood of Dubai, the city is generally very safe and hotel staff is unreservedly polite. The tourism sector here is populated largely by expats 'imported' on contracts to cater to a large tourist population from around the globe. I've noticed many Russian and Indian Tourists here;
flights to the Emirates
from these regions are only about three to four hours, and daytime temperatures this time of year are in the very comfortable mid to high 20s range.
I rose early this morning to sounds of ancient ritual Islamic chants ('adhans', or calls to prayer) sung five times daily by the muezzin from the mosque. On the water you can still see the dhow boats – reminders of the once-flourishing pearl trade in this region. Here bikini-clad beach goers and western-garbed youth mingle with white robed Emirati (local residents) and black robed and head-scarved Emirati women, who appear to be dressed identically with the noticeable exception of jewelry, name brand accessories, watches and purses proudly displayed. There is no lack of high-end western style shopping centres and name brand products in Dubai.
Dubai all-in-all...was a great experience. It's an anomaly amidst the spartan climate of the Arabian Desert. If you want a place to relax, shop, hold a meeting or conference and be pampered, Dubai resorts will not disappoint. The amenities at the Jumeirah Beach Hotel are first class and the service is exceptional.
Tomorrow, our journey home will see us flying over Iran, Azerbaijan, Russia, Scandinavia, Scotland, Iceland, the Atlantic, Newfoundland and over to the West Coast of Canada – our
UNIGLOBE
international headquarters.
Dubai, in so many aspects, is a world away.
U. Gary
Don't I Know You? Beware of Convention Goggles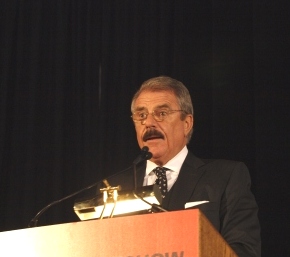 October 30, 2011 - If you're like me and travel to meetings and conferences throughout the year, you'll know what I mean by 'convention goggles'. As Chairman of four companies in real estate and travel, face-to-face networking is something that I push among my franchise owners, supervisors and staff. Despite the popularity of cyber-networking and teleconferencing, I remain staunch in my support of the face-to-face meeting.
Sometimes, however, we get so caught up in 'goals' to meet 'x' number of people or obtain 'y' number of leads within our own circles, that we lose sight of opportunities to meet and connect with new faces. There are also occasions when self-imposed 'uber' networking can fog otherwise sane judgment. This happened to me at our recent 35th anniversary conference of the Century 21 real estate organization in Canada.
Finishing a convention is somewhat akin to how I feel when I complete a really long run or swim: part euphoria, part haze. As a CEO going into a convention, my main goal is to remember everyone I've met before and to greet and chat with delegates that I run into around the hotel. As soon as I hear a "Hello Gary" or see someone walking toward me with a smile or knowing expression, my inner rolodex goes into rapid rotation: sometimes I hit...sometimes I miss. But "Hello" it is anyway.
Now I would never, in any other environment, mistake a famous person for someone who looks like a famous person. This only happens at conventions.
As I was going up the elevator, the same gentleman entered a couple of times. My instincts had me convinced he was a real estate agent or broker. (After all, at a convention, your brain tricks you into thinking that EVERYONE is part of YOUR event). Here I was rolodexing my memory trying to place this real estate professional who looked an awful lot like a celebrity. "Hey, that's my ice breaker," I thought.
"Did anyone ever tell you that you look a lot like Wayne Gretzky?" I asked. Nothing. Just a wry smile. From behind me comes a voice, "How does it feel to be back in Edmonton...WAYNE?" He then politely exited the elevator to his chosen floor.
"Duuuhhh Charlwood!" I thought. It was him, and my imagination couldn't help but wonder what he was thinking. Of all the brilliant introductions, I chose to inform one of the greatest hockey players of all time that he looked a lot like himself. But then again? How refreshing to be mistaken for a convention-goer.
Convention goggles....that's what I call it. Stay clear of the fog.
CENTURY 21 Canada Real Estate: 35 Successful Years and Counting…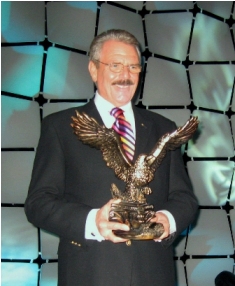 October 3, 2011 - There are few things I enjoy more than a great story (perhaps it's only rival is watching European soccer). So, when I was prodded about coming up with a story about my 35-year history as the founder and leader of
CENTURY 21 Canada
, I must admit I felt a little pressure.
So what is the story of CENTURY 21 Canada?
For me, the evolution of CENTURY 21 in Canada is more about perseverance than the minute details of the company. Our story is an example of how – as budding entrepreneurs – no matter what the obstacles, you can succeed in building your own business with the right attitude and team behind you.
When I first bought the rights to the CENTURY 21 brand in Canada – I was a relative newcomer to the real estate business. What did I know? Not much at the time…but that may have been my "edge"…I wasn't bogged down by what "was" but inspired by what "could be". So after personally selling 118 homes in my first 15 months in the industry (and just a wee bit of bravado from my side)…my competitors were a little worried as they circled their wagons.
I didn't get into CENTURY 21 right away. First I bought a local company called 'Hunt Realty' and saved up enough capital to partner with a business associate to buy the Canadian franchise rights to a rising brand in the U.S. called CENTURY 21. I bought my partner out more than 20 years ago, but back in 1975 my competition said, "It will never work in Canada". I was even told by the local real estate commission that franchising was 'illegal' in the real estate business. This would be when most entrepreneurs would fold their cards and walk away, but instead my team took up the challenge.
CENTURY 21 Canada was the first expansion of the brand outside of the U.S.A., and despite having the American powerhouse behind me, I had to convince investors that the franchise model worked for Canada. Plus, we had no staff. If there were any questions from potential franchisees, my sales team would say "Let me check with our marketing department, or our finance department." Then they would promptly get on the phone or come to the office and all four of us – who made up the marketing, finance and sales department – and we would come up with a solution.
In 1976, my then 4-man team worked on developing the western provinces. I would spend three weeks at home in Vancouver and three weeks travelling the country. By the fall of 1976 we had over 80 offices in Western Canada; 35 years later, CENTURY 21 Canada is 440 franchises strong, employing over 8,000 people across the country; today 90% of real estate brokerage offices in Canada are franchised.
I believe today that if your competitors are that interested in what you're doing – then you must be on to a good thing. As legendary
Manchester United
Football Club striker Eric Cantona once said "When people are talking about you, it means that you exist." For all of you budding entrepreneurs out there – whether in real estate or any other start-up business – the worst thing you can do is to become too focused on the strength and strategies of your competition. If you know you've got something better to offer and a solid business plan – whatever you do – don't let skeptics undermine your confidence.
Building a business is tough. In real estate like any other business, there will be disastrous years and ridiculously good years. The key is not to be influenced by either one, or the inevitable naysayers. We've been experiencing a roller coaster in the financial world in the past few years, but I can assure you that in my 35 years of experience, investing in real estate and the real estate business long-term will always keep you "in play"…no matter what the skeptics said yesterday, or say today or will say tomorrow!!! Hold the course k!! And to heck with them.
U. Gary
*Pictured above: U. Gary Charlwood accepting International Franchise Association Hall of Fame Award in 2008
Vancouver Shows Its Class in Wake of Riot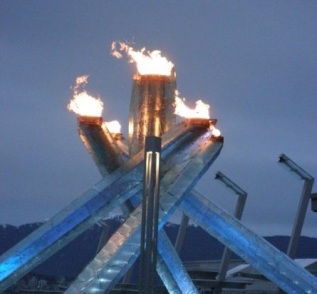 June 17, 2011 - Less than two days after the Stanley Cup riot, Vancouver is giving us plenty of evidence that this city is safe, friendly, peaceful and a wonderful place to visit. Despite the unfortunate happenings of June 15, tourists should not be influenced by what they might see or read in the international press. We are the same city with the same positive atmosphere that was enjoyed by the world during the 2010 Winter Olympics.
Today, boarded windows are covered with messages of support and thanks for those who stood up against the so-called
anarchists
who instigated the mayhem.
The public and media are
sharing
images of rioters and looters with police, and I understand that a few of those caught on camera have already turned themselves in. And then there are the volunteers who spontaneously descended on downtown Vancouver Thursday to help businesses to clean up.
Thankfully, others did us all an enormous service by filming local citizens trying heroically to protect lives and property. "This is my city!" one man shouted while trying to ward off crazed looters. It was in my opinion one of the most disturbing yet oddly inspirational videos captured during the riot. His words and actions speak for us all.
The images broadcast around the world have been a rallying cry to Vancouver citizens bruised and embarrassed by the actions of a malicious few. Of course, it is very important to study this riot and learn from it. I have faith that the police and the City of Vancouver will do just that, and foreign tourists will not fear gathering for future celebrations in our streets.
U. Gary
The Dark Side of Sport Not Limited to Vancouver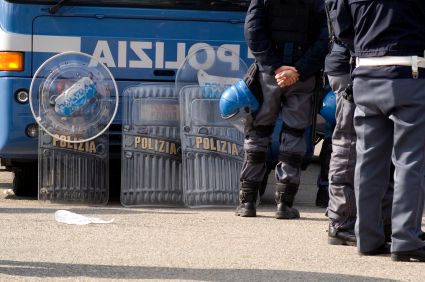 June 16, 2011 - Like the more than two million people who call Greater Vancouver home, I'm sickened by the violence and destruction that ensued following the NHL Stanley Cup Final, and the lingering effect it may have on worldwide perceptions of this city.
A common statement I hear in reaction to the riots is "True sports fans wouldn't do this." Sporting history tells us that indeed they would. Sporting violence is endemic: you only need to look at the police presence, stadium configurations and security operations that accompany major sporting events worldwide. Vancouver now is looking at ways to prevent this type of violence from happening in the city again, for good reason.
One of my favourite teams, Manchester United, lost to Barcelona in the UEFA championships last month. Messi and Iniesta were outstanding and in the end, Barcelona proved too much for Man U. As disappointed as I was, I didn't take out my frustration by setting fire to my neighbour's car, and neither would 99.9% of people in Vancouver who watched that hockey game.
The hooligans of June 15 remind me of the so-called football 'firms' that earned their reputations on the streets of Britain where I grew up. 'Firms' mix hooliganism with like-mindedness toward a fringe political view.
Europe has learned much from the lessons of sporting crowd control and football hooliganism. Precautions are evident in the segregation of fans inside stadiums and city policing around rival club matches. It has been 17 years since Vancouver experienced a riot like this and most involved are likely too young to remember it. And just maybe, the Olympics gave us all a false sense of security.
Fortunately, we are still able to sit side-by-side at a hockey arena with our rivals in appreciation of the sport, and that spirit will not be lost with this event.
That the perpetrators did this in front of onlookers carrying smartphones and video cameras has given Vancouverites the arsenal to take back the city. In a show of solidarity, citizens are using social media to share images of rioters and looters with police in the hopes they will be brought to justice.
U. Gary
Why Franchising is Like Football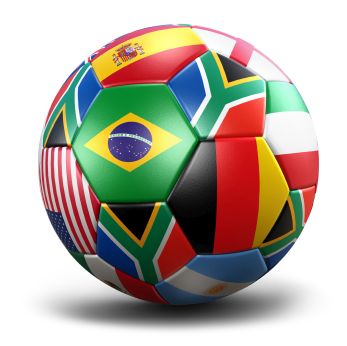 March 10, 2011 - As some of you may know, I am a big fan of world football (a.k.a soccer)…especially the
English Premier League
. This interest goes way back to my youth spent in Europe.
Football is the subject of many a heated yet spirited discussion among my staff; my team shall remain unmentioned to protect the innocent. Whatever our loyalties, we are all in awe of the huge talent that players like Lionel Messi, Christian Ronaldo, Didier Drogba and their teammates display week after week.
While still gaining traction in North America, in other parts of the world football is tantamount to a religion. With that in mind, I believe that it has much to teach us beyond the thrill of the game.
As someone who started out as an entrepreneur and has been in the franchising business for almost 40 years, I can tell you there is a lot that young business leaders can learn from football and team sports in general.
Leave the ego at home
.
To win in business, talent is key. But it's not talent alone that builds a successful business or football team…it's leadership, chemistry and trust. I think of the quote: "At the feast of ego, everyone leaves hungry." To achieve chemistry you must allow your teammates to shine and you must trust that they will deliver. Only by accepting that you cannot do it alone can you hope to win.
If you have a really great business model, the money will come
.
Just like football, winning in franchising means sticking to the formula. If you create a solid business plan, provide excellent training, attract superior talent and consistently prove your mettle in the face of competition, investors will notice. Players want to be part of a winning team.
Never be defeated by defeat
.
Never underestimate the underdog and don't be threatened by what you hear. Business, like sports, is constantly evolving. Some of the most exciting wins in sports have involved unlikely candidates overcoming giants of the league. Embrace the challenge and never give up. Being the underdog can actually be helpful to you in winning new customers.
And finally…brand loyalty is the key to longevity
.
If you ask any football fan for the name of their favourite team, chances are they will be quick to answer. As a business, brand loyalty is won over time by sticking to your values, respecting your customers and consistently delivering your best performance, even if you don't always score the winning goal.
Show strong leadership and build a community around your brand. Stick to your values and treat your loyal followers well, and they will be there to celebrate with you when you reach the stage.
U. Gary
The Global ROI in Social Media: A Generation Speaks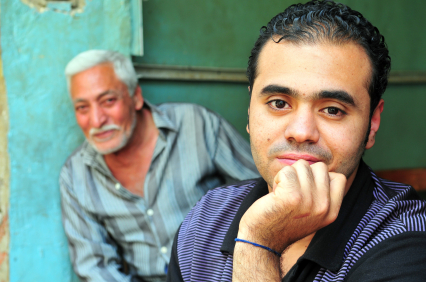 February 11, 2011
Anyone who is yet to be convinced of the transformational power of social media need only look to the younger generations in Tunisia and Egypt.
Images of the democracy movement in the Middle East transcend all other notable examples I've seen of the potential of social media in the world.
The internet is full of evangelists telling businesses about the benefits of joining online networking platforms, and I was convinced some time ago that my companies needed to be involved in social media. However, there are admittedly times when I look around and am boggled by the amount of time young people spend texting, posting and tweeting with seemingly no regard for what is going on around them; that is, until they believe in something.
Today's young people more than any other generation are empowered with the tools and the connectivity to express their rights to self-determination and entrepreneurial opportunity, and change the world for the better.
The debate rages on among skeptics: "Is social media a good thing? Show me the ROI."
I think the young people of Tunisia and Egypt just did.
U. Gary
Reflecting on 30 Years of Travel Franchise History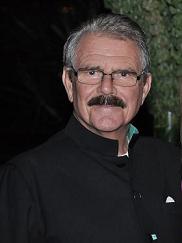 January 15, 2011 - Travel and adventure have always been in my blood – from my early days as a tour guide in Europe to the airline career that precipitated my taking the risk to go out on my own as a franchisor of business concepts, that eventually led to the forming of
UNIGLOBE Travel International
.
This year marks the 30th anniversary of the opening of our first UNIGLOBE franchise in 1981 in British Columbia, Canada. I look back with pride on the changes and challenges that this industry has survived – and reflect on the ever-changing cycle of business, travel and world events.
The first UNIGLOBE Travel agency opened its doors in the same year that IBM launched the
personal computer
. Email didn't exist and the only thing we could do with a phone was talk into it. Today, I'm posting a blog and am about to utter my first words on Twitter. I don't think I've put more thought into typing 140 characters at any other time in my business career.
The rise of the internet and communication technology has revolutionized every industry, and I would argue that travel has experienced the greatest transformation of them all.
In Europe, about half of the
independent countries
we freely interact with today didn't exist when I started franchising. Communist and free market ideologies were antithetical, and escape was the only means for citizens of many of these countries to travel outside of their borders. There is more mobility and freedom for travellers today than ever before.
As we enter our 30th anniversary year, I am attending the UNIGLOBE Chairman's Circle in Hong Kong with our leading travel franchise locations from around the world. It's serendipitous that I look ahead to the next decade from China, which along with countries in South Asia and Latin America will surely transform franchising and travel.
A report for Amadeus predicts that
world travel spend
will double by 2020, with the above regions gaining market share. I think all industries will be affected. Western-based franchise organizations will have to learn to adapt their business methods to new cultural norms if they are to harness the rising wealth and entrepreneurial spirit of these populations.
From our very first UNIGLOBE location in Canada 30 years ago, to our more than 750 locations now operating in more than 50 countries – it has been quite the trip.
U. Gary
Follow UNIGLOBE on
Twitter
.